Minali Dental specializes in Pediatric dentistry, treating each patient as part of the family. Each child can feel the warm energy, confidence, and care that define this dental practice. Locally owned and operated by Dr. Mina Tabatabai who is determined to help her patients be excited to visit the dentist from the beginning. Our goal is a focus on each child individually.
​Our team is committed to achieve and maintain the highest levels of excellence in patient care. We continue to pursue ongoing continuing education in an effort to stay abreast of the latest trends in pediatric dentistry.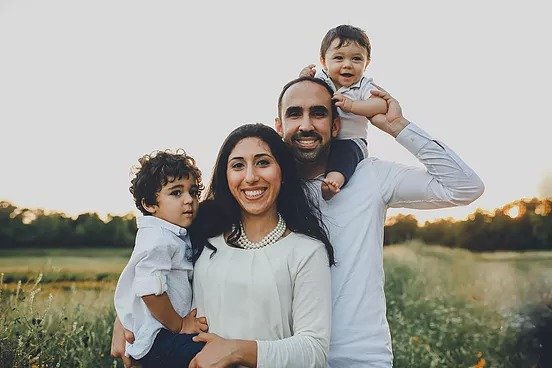 Where did the name Minali Dental come from?  
  My name is mina and my son, husband, and father and grandfather all are named Ali. So I merged the two names and we got Minali! I feel like the name emphasizes our roots and that's why we have a big tree in the lobby…if it weren't for our roots we wouldn't have gotten to where we are today! 
Dr. Mina Tabatabai was born and raised in Houston, Texas. She knew she wanted to be a pediatric dentist at the age of 15 and that is exactly what she did! After graduating with honors from the University of Houston Honors College, Dr. Mina went to Washington, DC to attend dental school . She was on the Dean's List every year of dental school and received The American Academy of the Department of Pediatric Dentistry Award upon graduation in 2013. She completed her residency in Pediatric Dentistry at Howard University College of Dentistry and moved back to Houston after graduation in 2015.
Dr. Mina is married and has two little boys who love to run and climb on everything! Dr. Mina loves to travel and has done dental mission trips to Costa Rica, Honduras, Iran, and Panama. She is a lifetime member of the Houston Livestock Show and Rodeo and a scholarship recipient alumni of theirs.
Dr. Mina Tabatabai was Nominated and Featured as one of Houston Top Dentists 2019 and Channel 2 News!